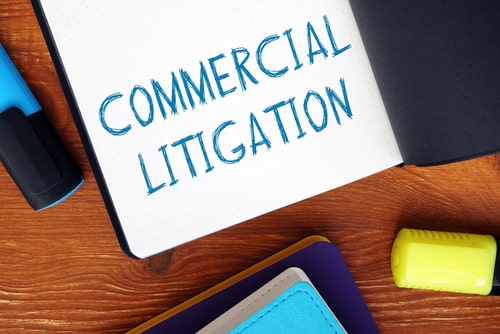 Commercial litigation in Illinois law involves legal disputes between businesses or individuals relating to business transactions. It is a complex and multifaceted area of law that encompasses a wide range of issues. If you need legal assistance in commercial litigation, contact an experienced lawyer today to get the help you need.
Assisting in Contract Disputes
One of the most common types of commercial litigation involves contract disputes. These disputes may arise from breach of contract claims, where one party fails to fulfill their obligations under a contract. Commercial litigation attorneys play a crucial role in analyzing the terms of the contract, gathering evidence, and presenting arguments to support their client's position. Resolving contract disputes may involve negotiations, alternative dispute methods such as mediation or arbitration, or litigation in court.
Business Tort Claims
Commercial litigation also frequently involves business tort claims. These claims arise when one party alleges that another party has caused them harm through wrongful acts such as fraud, defamation, interference with contractual relations, or unfair competition. Business tort claims often require intensive investigation, discovery, and the presentation of evidence to establish liability and damages. Settlement negotiations or court trials may be necessary to resolve these disputes, with potential remedies including monetary compensation, injunctions, or other equitable relief.
...