Schedule a Consultation
312-922-3030
OUR FIRM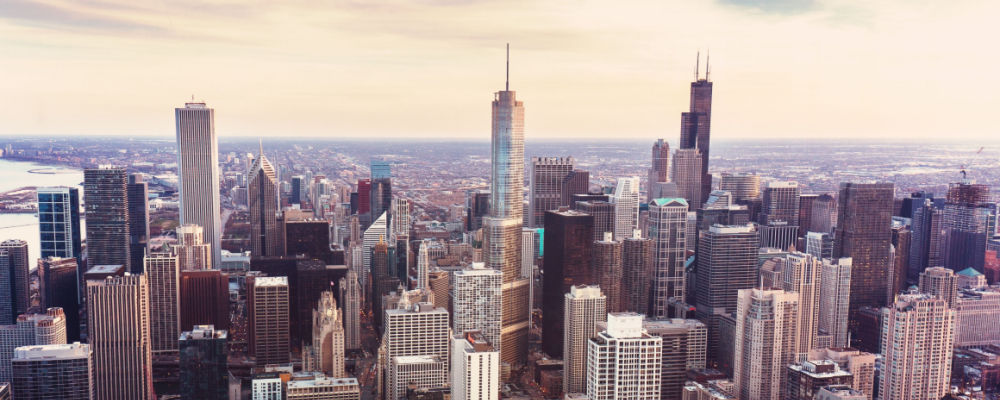 Our goal is to provide you with quality service today!
Teller, Levit and Silvertrust, P.C. (founded in 1920 by Caroll Teller, Lewis Levit and Leon Silvertrust) has specialized in the practice of commercial law since its inception. From its headquarters in the heart of Chicago, TL&S serves commercial creditors throughout the United States and internationally.
The client roster reflects a wide spectrum of businesses including: publicly held corporations, insurance companies, financial institutions, leasing companies, shopping center owners, manufacturers, distributors and wholesalers, closely held companies, law firms, accounting firms and commercial collection agencies.
With expertise in business law, litigation, creditors' rights, bankruptcy, real estate and related areas, TL&S provides a complete range of commercial legal services.
A CONTINUING TRADITION OF QUALITY
Our firm's procedures, industry knowledge and history stand ready to be of service to you today...
Management of Client Files
To ensure that quality control is maintained, TL&S will assign one attorney and one paralegal in our firm the sole responsibility for overseeing all administrative and legal activity for your company. This centralized responsibility will give your company a principal point of contact and internally facilitate effective and efficient file management.
Our Collection Process
TL&S has the ability to handle the collection of accounts receivable placed by your company, from pre-suit through the collection of judgments. Upon receipt of claims from your company, TL&S will make every attempt to collect without the filing of a lawsuit in order to keep the costs of collection down. All information obtained from the debtor, including admissions of debt and reasons for non-payment, will be memorialized in our database for use in connection with both pre-suit collection and litigation activity. Our collectors will confirm the location and composition of the debtor. They will make written and telephone demands in an attempt to obtain immediate full payment or secure a satisfactory payment arrangement. The collectors will also attempt to procure financial information from the debtor, the Lexis/Nexis Public Records database available to us, and the internet in order to make an assessment as to whether the claim is collectable.
Where suit is recommended, TL&S will provide your company with suit requirements, including a list of information and documents needed along with the amount of court costs necessary to file suit. Once suit is filed, our experienced litigators will take whatever steps necessary to obtain a speedy and successful resolution of the matter. TL&S makes it a priority to keep clients informed. We will relay timely progress/status reports to your company on each claim as the situation merits. Additionally, we welcome your requests for oral, email or fax updates.
In the event payment cannot be obtained from the debtor prior to the entry of judgment, our post-judgment collection department will take over the handling of the claim. TL&S's post-judgment collection department is highly regarded in the legal community across the country for its expertise and success in collection of judgments. TL&S will record judgments, levy on personal property and real estate, and serve citations to discover assets upon debtors, their financial institutions, and on the debtor's customers.
Quality Client Service
TL&S believes the key to quality, cost effective legal representation is the effort of superior personnel. We are organized and equipped to efficiently respond to our clients' needs. By carefully staffing our operation with the most qualified individuals and maintaining state of the art support systems; TL&S maintains the high quality of service and integrity that it has developed over the years.
Technology
TL&S continually updates its hardware and software in order to maintain the most modern and efficient computer system available. Our collection software package, Collection Master, is all-inclusive. It allows TL&S to keep a record of notes pertaining to each claim, diary dates, financial information, current address, job and bank affiliation of the debtor, the legal status of the case and much more. In addition, TL&S's IT systems will allow your company to electronically download its claims and our office to upload status reports.
Fees
Fees for legal services rendered are typically based upon a contingent fee arrangement. In some cases a non-contingent retainer may be requested where a bona fide dispute has been interposed. In those matters where a non-contingent retainer is requested the retainer is credited toward our contingent fee when a collection is made. Defense of counter-claims, appeals and services relating to specific practice areas such as mechanics' lien actions, are normally handled on an hourly basis. The hourly fees are based upon the time devoted to each matter and the hourly billing rates of the attorneys involved.
Please be advised that nothing submitted by you on our Place Claim form should be considered confidential information or establish an attorney-client relationship. All areas marked with an * on the form are required. Our firm accepts of all claims subject to and in accordance with the "OPERATIVE GUIDES For Forwarders & Receivers, adopted by The Commercial Law League of America. To access the latest copy of these these guidelines, please click on the following link: here.
Industry Participation
TL&S attorneys are members of the Commercial Law League of America, Affiliate Members of the Commercial Collection Agency Association, the International Commercial Collection Agency Association, as well as local, state and specialty Bar Associations. The firm holds Martindale-Hubbell's highest rating of "AV" **.
As experienced professionals and noted authorities in the field, our attorneys are sought-after keynote speakers who have authored numerous articles on commercial law. Through an active appellate practice and decades of specialization, TL&S has positioned itself at the vanguard of developments in commercial and bankruptcy litigation.
Commerical Law League of America
CCAA Affiliate
International Association of Commercial Collectors, Inc.
Illinois Creditors' Bar Association
Illinois State Bar Association
Chicago Bar Association
Leading Lawers Network
Martindale-Hubbell
The Association of Law List Publishers, established in 1935, is an organization of the publishers of reference directories which contain names of lawyers specializing in commercial and consumer debt recovery and creditors' rights law. The membership of the ALLP subscribes to the high standards of professionalism with the intention of protecting the interest of those who refer cases for legal service, while promoting the services of the lawyers they list. All members are governed by the Association of Law List Publishers Code of Conduct. TL&S is listed by all members of the ALLP as follows:
American Lawyers Quarterly
Columbia Directory
Commercial Bar
Forwarders List of Attorneys
General Bar
International Lawyers
National List
Wright Holmes
* The Supreme Court of Illinois does not recognize certifications of specialties in the practice of law and that the certificate, award or recognition is not a requirement to practice law in Illinois. Illinois Rules of Professional Conduct Rule 7.4(c)(2) (2002).
** CV, BV and AV are registered certification marks of Reed Elsevier Properties Inc., used in accordance with the Martindale-Hubbell certification procedures, standards and policies. Martindale-Hubbell is the facilitator of a peer review rating process. Ratings reflect the confidential opinions of members of the Bar and the Judiciary. Martindale-Hubbell Ratings fall into two categories - legal ability and general ethical standards.
Community and Professional Service
The members of TL&S are active in both community and professional activities. Partners and associates at TL&S lecture on emerging legal issues in creditors' rights litigation. TL&S attorneys participate in the Commercial Law League of America as well as local, state and national bar associations. As authorities in their field, TL&S attorneys are sought after keynote speakers and the authors of numerous articles on creditors' rights law. Many TL&S attorneys serve as officers, directors and trustees in various professional and community associations. These activities ensure that the firm's attorneys are abreast of the latest developments in the collection field.
Our Doors
The famous arched doors that are represented in our logo are truly a part of our history. These hand-crafted walnut and glass doors (with unique pre-Art Deco bronze hardware) have traveled with us to every location as TL&S has expanded over the decades since its founding in 1920. This hand-crafted masterpiece was custom made for TL&S by a client as their way of saying thank you for a job well done. Every generation of partner, associate and staff has passed through this portal which serves as a constant reminder of both our history and responsibility to our clients' needs.