Schedule a Consultation
312-922-3030
What Can I Do Legally if I am Not Paid for My Professional Services?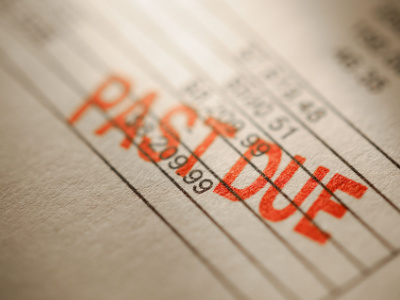 Imagine that you have put your expertise and time into a job, only to find out that you are not being paid as agreed upon. That can get anyone's blood boiling. But remember that getting paid for your hard work is not just fair—it is your legal right. For the successful collection of professional fees, you need the help of an Illinois attorney with a proven track record of success to resolve your case quickly.
What Are Some Terms I Can Include in an Agreement?
Anyone from a certified tax accountant to a freelancer is considered a professional and under Illinois law, there are protections for these professionals seeking to recover fees. To limit problems it is a good idea to address these concerns in advance. When you first establish a business relationship with someone, professionals need to make sure they include terms in the payment agreement and what will happen if a client does not pay within a specified time. These terms should detail some of the following points:
Make sure you talk about how and when a client is going to pay you.

You may ask for a portion of the payment upfront.

If you charge by the hour, make sure to mention how much you will charge.

Let your client know when you will send the bills and when they need to pay.

Tell them how exactly you plan to accept payment.

If they are late with their payment, you might add some extra charges.
What Are Four Legal Steps I Can Take for Non-Payment?
You should be compensated fairly for your hard work. Unfortunately, there may be instances in which you may find yourself waiting for your paycheck. If this happens to you, these are four things you may be able to do:
The written agreement with your client should outline the terms of your work, including payment details. If the other party is not holding up their end of the bargain, documentation can be a strong foundation for any legal action.

Sometimes, there might be a genuine oversight or a delay in processing. Politely remind them of your payment by sending a formal demand letter stating the amount owed, the work you have completed, and a deadline for payment.

You may also consider mediation or filing a claim in small claims court. Mediation involves a neutral third party helping both sides reach an agreement. Small claims court is a legal option for pursuing smaller amounts of money owed.

In some cases, professionals have the right to file a mechanic's lien or a construction lien, depending on the nature of the work. This places a claim on the property or assets until the payment dispute is resolved.
Schedule a consultation with a Cook County Debt Collection Attorney
If you need help collecting unpaid fees, at Teller, Levit & Silvertrust, P.C. we will work to try to collect the money that is owed to your business. An Illinois debt collection lawyer can work to help you get the money that is owed to you.